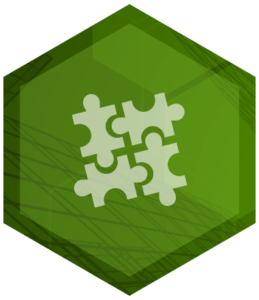 To thrive, businesses need to continually gather, integrate, analyze and update critical complementary data from across departments or silos.
When properly managed, business information provides insights that lead to better business decisions for future growth and longevity.
Machine data solutions
Do you use robotics or other kinds of machinery to automate your production? Would you like to have a real-time state of production overview? If so, our system can help!
We can gather, identify, and process relevant data from your machine, and display it for you on a convenient dashboard — everything you need in real-time, on any device, at your fingertips.
DWH
Data is king, but every king needs a castle. The question that every business eventually faces is "Where do I store my data?"
We have years of experience in fields ranging from data warehouses to big data solutions, and we will propose a tailored solution custom fit to your needs. We will analyze your data stores and needs so that we can create an appropriate data warehouse complete with all the models, processes, and interfaces that your heart could desire so that you can always have all the information you need on hand.
Business intelligence
Having loads of data is one thing, being able to discern which data is useful and how it should affect your business decisions is another.
We will help you unlock the power of your data by giving you the tools you need to make informed business decisions. Our data specialists have implemented countless business solutions across a multitude of companies, and we're ready to help you too.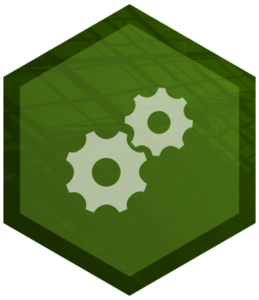 If you have a robust BI solution with many helpful features, but you haven't been able to get off paper, we can help turn your dream into reality.
Using the best of class technologies, experienced architects, designers, and developers, we will create your niche application so that it can be ready to fill a market gap in the best time, at the best price, and deliver the best quality.
Are your digitalization needs a little more complex? Are you trying to, for example, gather data from several sources (machines, databases, data streams, etc.), view them in real time, store, analyze, then check reports while on the move?
If so, look no further. Based on your requirements, our senior developers will use carefully selected technologies to create an easy to use solution that will address your needs. User experience and responsive designs are our bread and butter.
Once we deliver one of our world-class solutions to you, run it anywhere you prefer. Whether you need an on-premise, in the cloud, or a hybrid solution, we're there to help.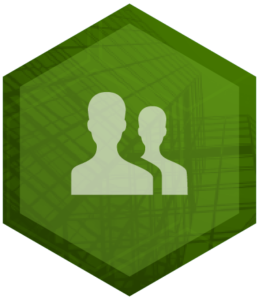 Our top experts are ready to help you in many areas of your business. We cover topics from business strategy to deep technical matters, all of our experts have more than ten years of experience, and they are always kept up-to-speed with the newest trends.
We have experts in most areas of IT, and we specialize in these areas:
BI/data governance
Useful data exists all over your organization; the trick is to quickly and accurately gain insights from it. Our information experts help analyze your various data stores, identify important ones, and prepare flexible and practical solutions that get the most valuable information to aid in your business processes and decisions.
IT architecture
From small niche applications to complex enterprise systems, our experts will show you the best practices for designing applications, choosing the best technologies, and setting up an architecture and design process to achieve long-term application maintainability.
Infrastructure
From bare-metal to the cloud, we will propose the best mix for your environment. We will set up effective processes so that you can get flexible, performing, reliable and maintainable infrastructure support for your business-critical applications.
Security
Security is a hot topic, but often not an easily approached one. We have years of experience helping large companies, including prestigious banks, beef up their security. Our experts will help you asses your risks and propose the best solution to mitigate threats.
Our experts are ready to cooperate with you and your organization to create a robust solution to fulfill your needs.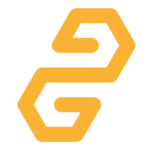 Webforms
Development of platform for data and knowledge exchange between field workers and factory/offices. The platform enables field service engineers to effectively communicate with subject matter experts located in factories and/or local offices.

Glancero
An innovative IoT product glancero.com is a cloud monitoring system used for collaborative robots. Real-time tracking of robot productivity, utilization and performance. Glancero also notifies users of robot's irregular situations via SMS, e-mail or push notifications, depending on criticality and user preferences.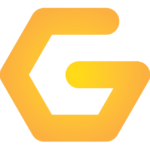 g-resource
Are you in need of a specialist best-suited to your project/team or with a specific competence? Give us the profile you want and within a short while we will offer you the candidates for the desired position. You have the choice: employment or time & material delivery. The Delivery Manager is responsible for the assesment of the candidates.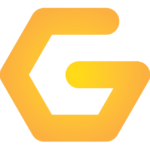 g-source
Client receives a Single Point of Contact (SPoC) to maintain highly efficient communication. Leader of the G-source team works side-by-side with the client, which leads to increase in delivery by 15-30%. High flexibility of the team ensure ability to quickly respond to new requirements and to increase/decrease the team capacity. Combination of onsite & remote sources leads to reduction of development costs by 20-40%.