WE ARE A SMALL TEAM THAT COMES TOGETHER TO HELP COMPANIES EXCEL THROUGH DATA.
FLEXIBILITY, OPENNESS, TRUST AND A MINIMUM OF HIERARCHY.
One can characterize us as a fair dealing and honest company – we want to have everything, as they call it, "straightforward". Openness is key, even when it comes to the negative news – our motto is: do not leave anything under the carpet.
Our core values are ….
We are professionals and deliver top products and services to all our customers
We set an example for others and have the chemistry to be leaders
We trust each other and tell each other things as they are (without unnecessary frills)
We do not consciously repeat the same mistakes
We are constantly improving our competences
We do not mistake loyalty for condescension. We are loyal and therefore also tough and honest
We enjoy challenging assignments
We purposely choose clients from the fields of energy, banking, and telecommunications for whom we implement large long-lasting projects. Thanks to this, we receive very interesting but challenging tasks that move us forward. We practise applying a large number of new technologies in advanced environments with a huge number of users.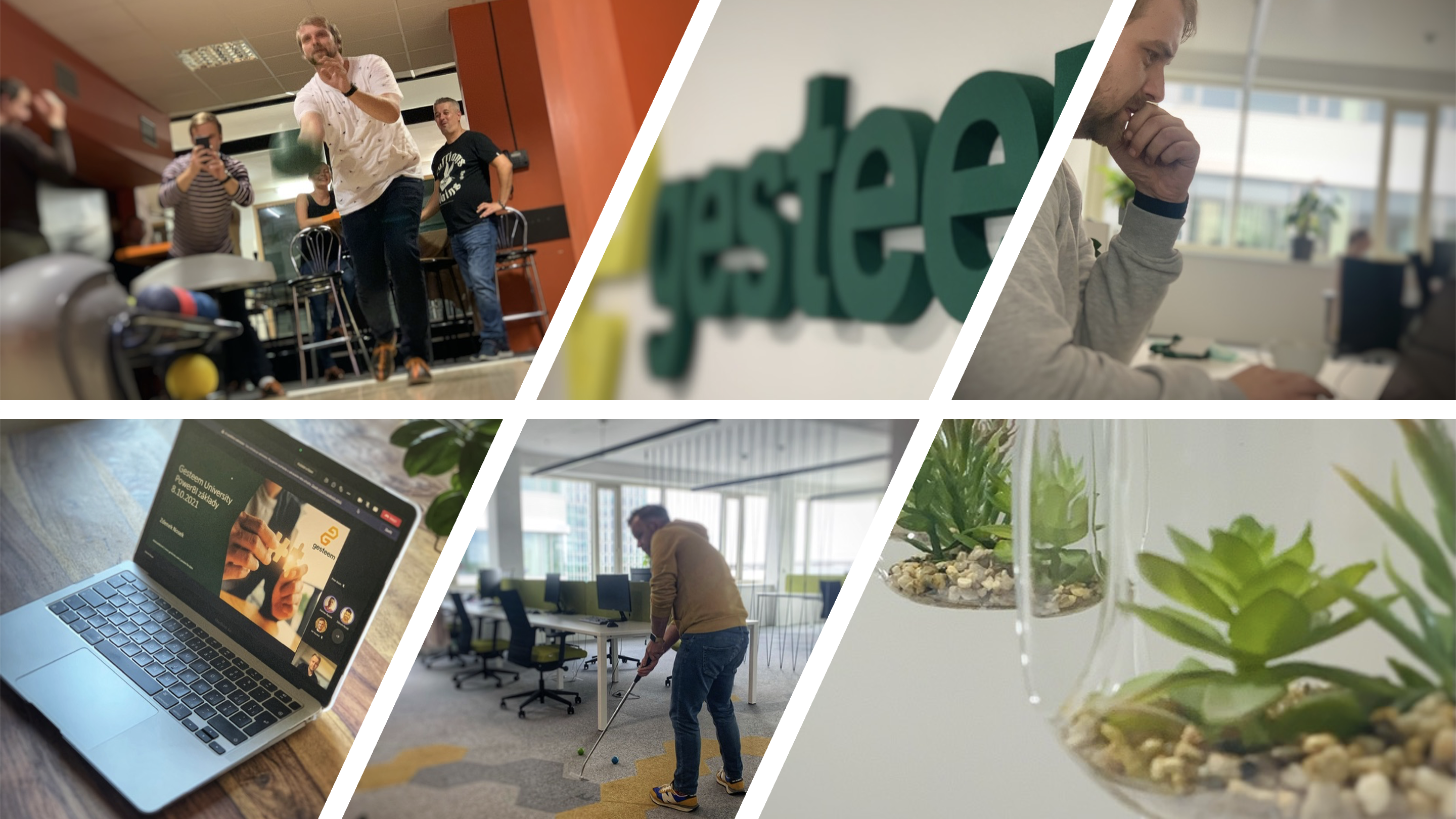 Employee Benefits
What you can expect to get in our company and not in the most of the others?
A DAY FOR A NON-PROFIT ORGANISATION
Every year our employees have one working day that they can spend by helping any non-profit organisation that they prefer instead of their routine work.
HOME OFFICE
Even though we have a nice and comfortable office which is perfectly equipped for our daily work, most of our employees are working from home. 
5 SICK DAYS
Last years of pandemic has shown that our employees' health is one of the main pillars for successful work. 
WE ARE NOT CORPORATE
Everyone has his/hers own voice, story and rituals. This is what we value and that is why we search for an individual approach for each employee.  
LIFE IS NOT TO BE SPENT AT WORK
Perfect work and life balance is what we practise.