Ges-Consulting
We offer short-term consulting to solve a specific targeted problem. Whether there is a need for technical expertise, or for an audit of business process and architecture in specific area, our certified experts are ready to share their know-how. Our specialists are experienced in the areas of:
Data Governance
BI Solution Architecture
Business Process Analysis
Project Management
UI/UX Design
Security and Penetration Testing
Microsoft Office 365
Cloud Solution and Hybrid Scenario
Software Asset Management of Microsoft licences
Support management
Ges-Delivery
We have a history of creating the right solutions for our customer's businesses. We focus on extending customer delivery teams in terms of capacity and experience. Our main strength lies in EU-based high quality near-shoring options with favourable pricing and experienced on-site blended teams. We have Gesteem and customer specialists working side-by-side to provide the best service possible. Majority of our projects is revolving around:
Business Intelligence
Data & Information Management
Web Applications
IoT solution
Cloud Data Platform Solutions
Big Data
Data science
Microsoft products via CSP (Cloud Solution Provider)
Performance Data Tuning (SQL)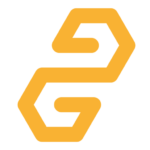 Webforms
Development of platform for data and knowledge exchange between field workers and factory/offices. The platform enables field service engineers to effectively communicate with subject matter experts located in factories and/or local offices.

Glancero
An innovative IoT product glancero.com is a cloud monitoring system used for collaborative robots. Real-time tracking of robot productivity, utilization and performance. Glancero also notifies users of robot's irregular situations via SMS, e-mail or push notifications, depending on criticality and user preferences.
Quipu
We have built a partnership with QOSQO company and currently are distributing their Data warehouse management software Quipu. Quipu simplifies and accelerates the development of highly flexible and auditable data warehouses. Its model-driven approach combined with template-based code generation make Quipu a reliable addition to virtually every customer data warehouse stack.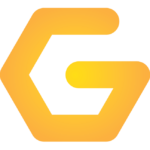 g-resource
Are you in need of a specialist best-suited to your project/team or with a specific competence? Give us the profile you want and within a short while we will offer you the candidates for the desired position. You have the choice: employment or time & material delivery. The Delivery Manager is responsible for the assesment of the candidates.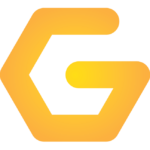 g-source
Client receives a Single Point of Contact (SPoC) to maintain highly efficient communication. Leader of the G-source team works side-by-side with the client, which leads to increase in delivery by 15-30%. High flexibility of the team ensure ability to quickly respond to new requirements and to increase/decrease the team capacity. Combination of onsite & remote sources leads to reduction of development costs by 20-40%.